Working on the other side of the world, we've been doing that for years.
Willy in the land of the Rising Sun
Team: Development
The time difference
For Willy, when he travels, it's on the other side of the planet that he drops his bags... With a 13-hour time difference, it's not easy to adapt to Quebec time! Fortunately, the Montreal team plans the week on Friday so that Willy can have everything he needs the following Monday. And if he gets stuck, he just has to consult his "to do list".
Willy also leaves clear feedback so that the team can pick up where he left off at the beginning of their day.

A typical day
When he's away, Willy works mostly in the morning for 4 hours, then spends time with friends in the afternoon and resumes work in the evening to align with the Montreal schedule.

He likes to sit in an izakaya (sort of the equivalent of a wine bar in France or a pub in England), where everyone knows each other. In Japan, all you have to do is rent a portable Wi-Fi to have access to the Internet everywhere.

The highlights of the experience
The flexibility of his work schedule allowed him to spend time with his friends in Tokyo. Working from so far away made him feel like a "superhero in the shadows," and he can't wait to go back to Japan. It's rare that companies not only let their employees go on trips, but also encourage it. The Hoffman lifestyle is nice, right?!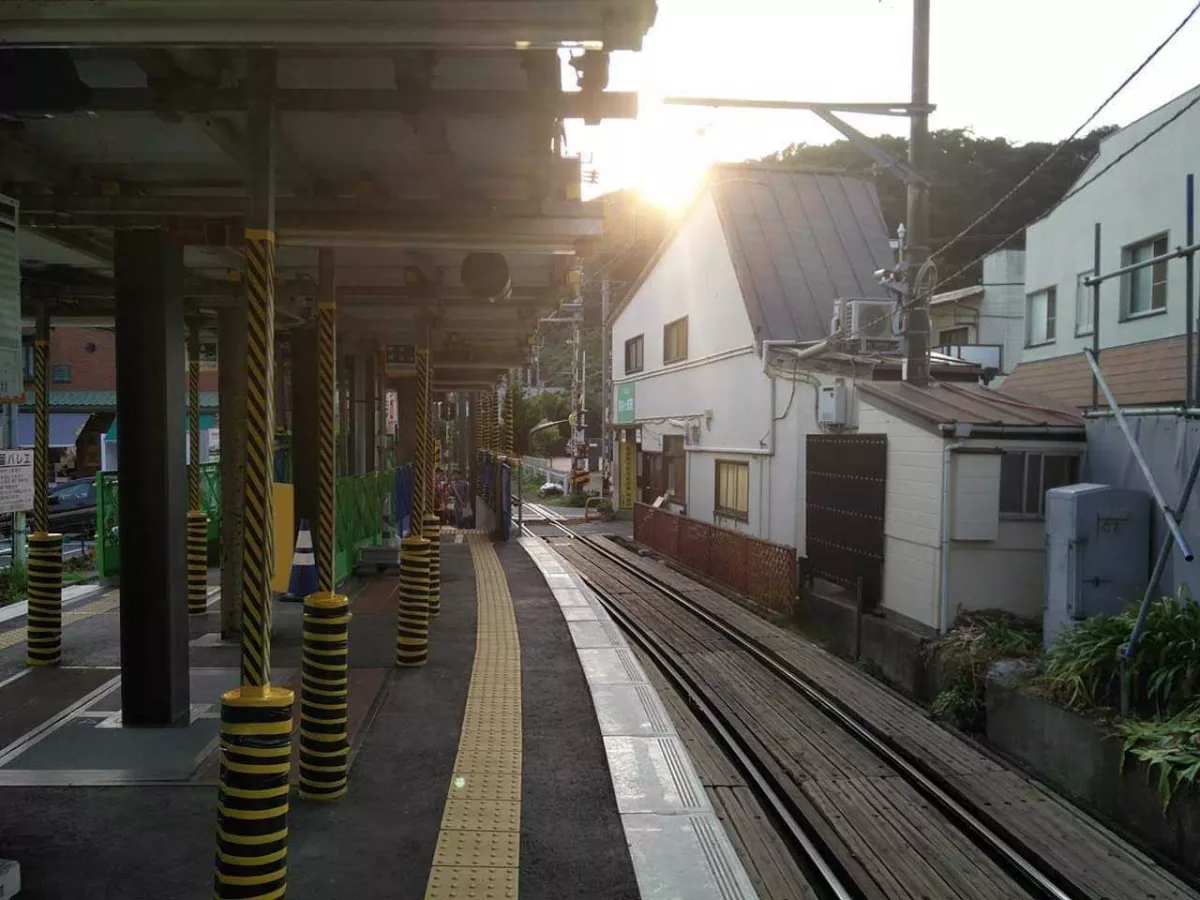 Hoffman allowed me to have the autonomy, independence and freedom to be able to live my passion for Japan as much as I did. I was able to spend time with my friends there while having a good professional and personal balance.
Josué, between France and North America
Team: Project Management
Delivering projects on time from abroad
When he travels to New York, Josué doesn't notice any difference because New York and Montreal are in the same time zone. However, when he travels to France, he has to show some adaptability. Back home for an emergency, he started working from 8am to 5pm French time. Due to the scope of his projects, he quickly switched to a 5-11pm schedule.
On a second trip to France, he followed an 8am-2pm schedule, with urgent emails followed up and forwarded the rest of the day. Josué loves working in the cafés of Paris!
A flexibility that allows you to realize your dreams
The flexibility of the Hoffman Agency allows Josué to not only visit his family without taking a vacation, but to also enjoy the Brooklyn lifestyle.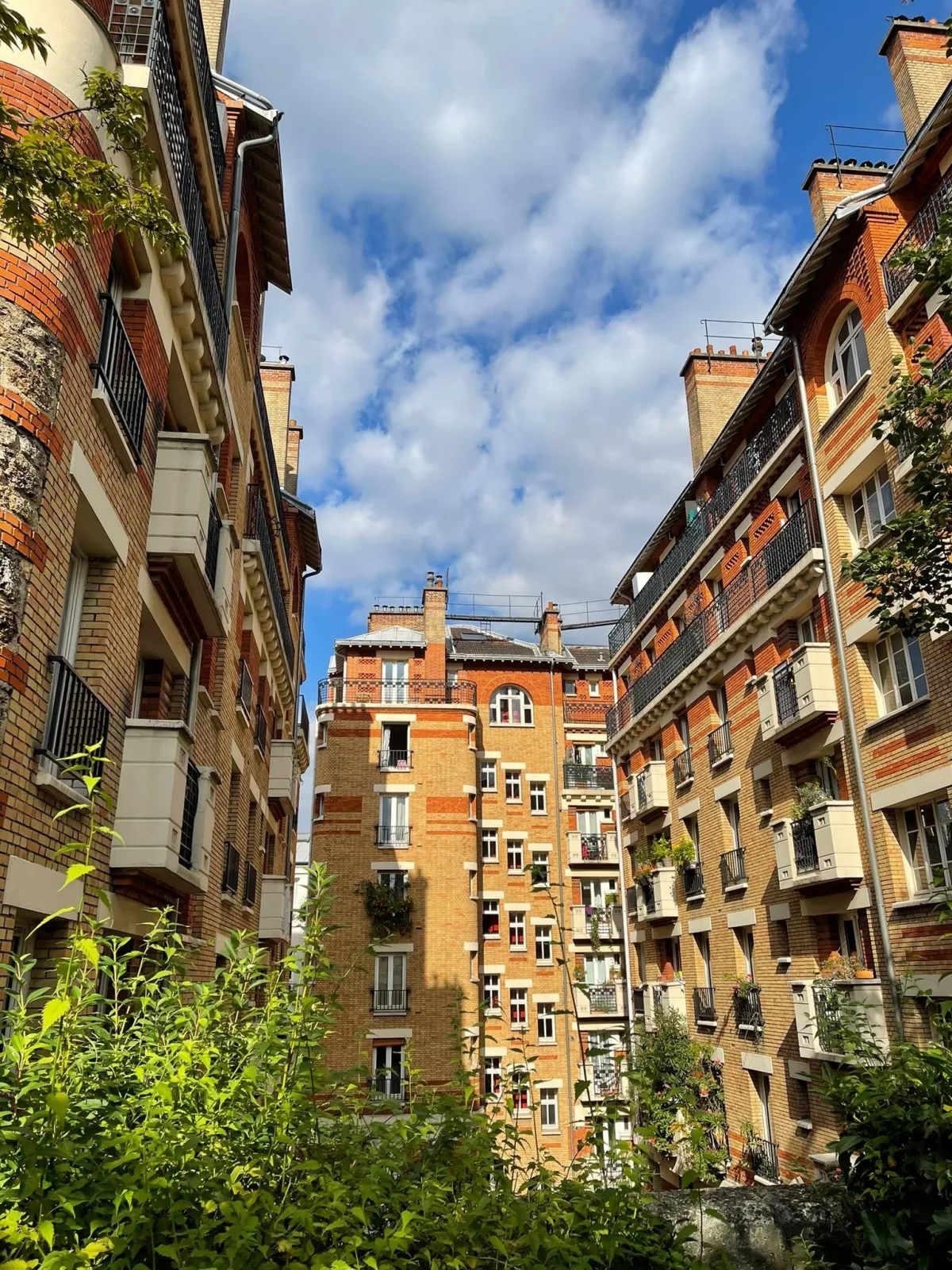 Mathilde back in France
Team : Design
Busy days
When she is in France, Mathilde spends her mornings in production. In the afternoon, she meets with the team, and at the end of the day, she provides daily information. She appreciates the adaptability of the team, which allows her to stick to her working hours. At first, it took her a few days to adapt to this particular pace, but the presence of a colleague in France at the same time made it easier for her.
The pros and cons of working abroad
Having fewer customer contacts in the morning allowed Mathilde to focus on production. With her previous job, she only returned to France for the Christmas holidays. Since she started working at the Hoffman Agency, she has been able to visit friends and family more regularly and stay longer. This way, purchasing her plane tickets is more cost effective and she can travel on less expensive dates. The flexibility of her schedule also allows her to align it with the schedules of her loved ones.
The only (small) drawback: No contact person in case of a professional emergency outside of Montreal's schedule.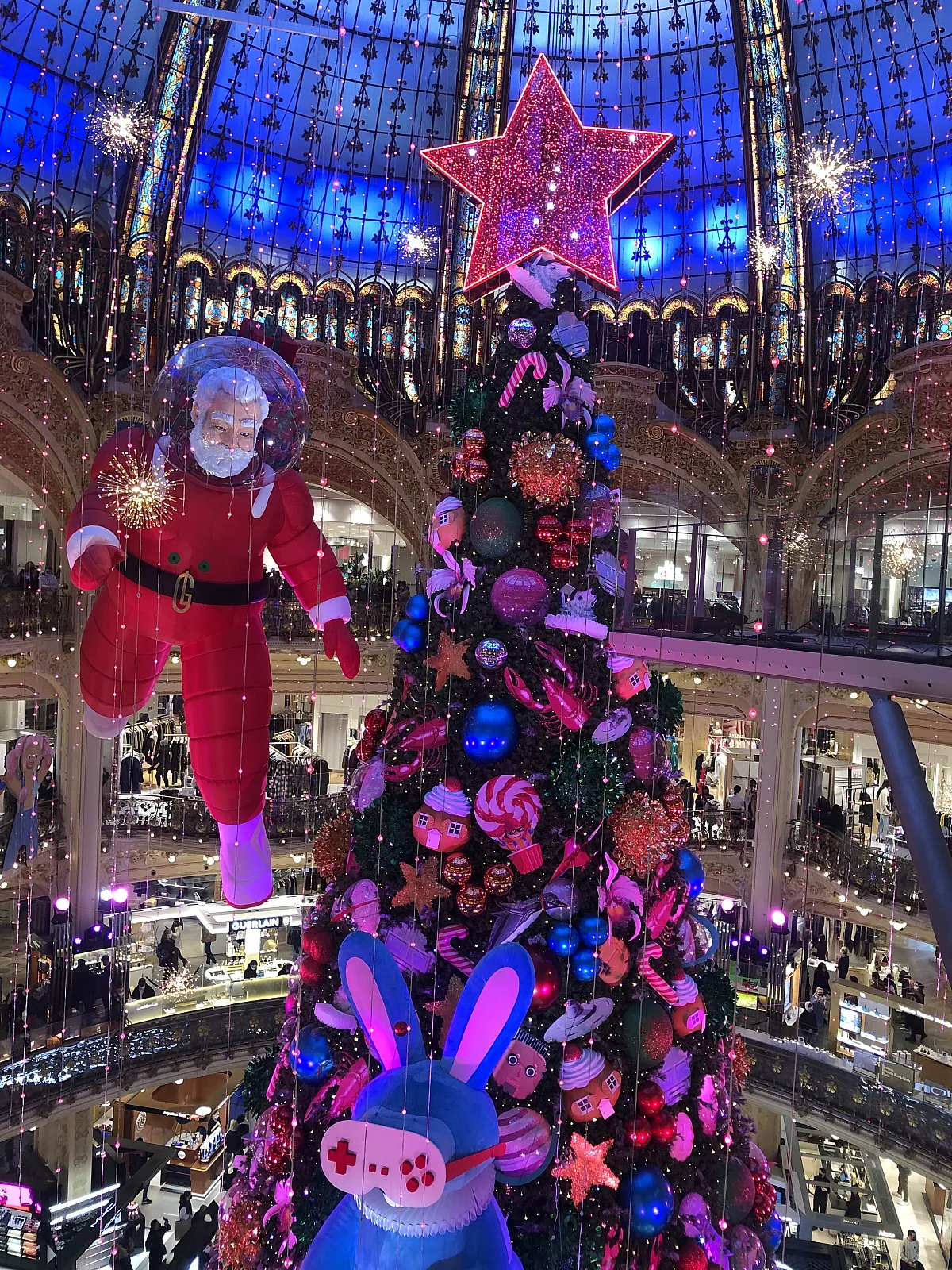 Thomas conquering the Big Apple
Team : Development
Deliver your projects while enjoying New York
There is no time zone difference between New York and Montreal, so Thomas can work as usual from his rental apartment in Brooklyn.
And from 5 or 6pm, the Big Apple is his!
Highlights of the stay
NBA games, rooftop bars, Elton John show, Thomas was able to experience the best of the New York lifestyle.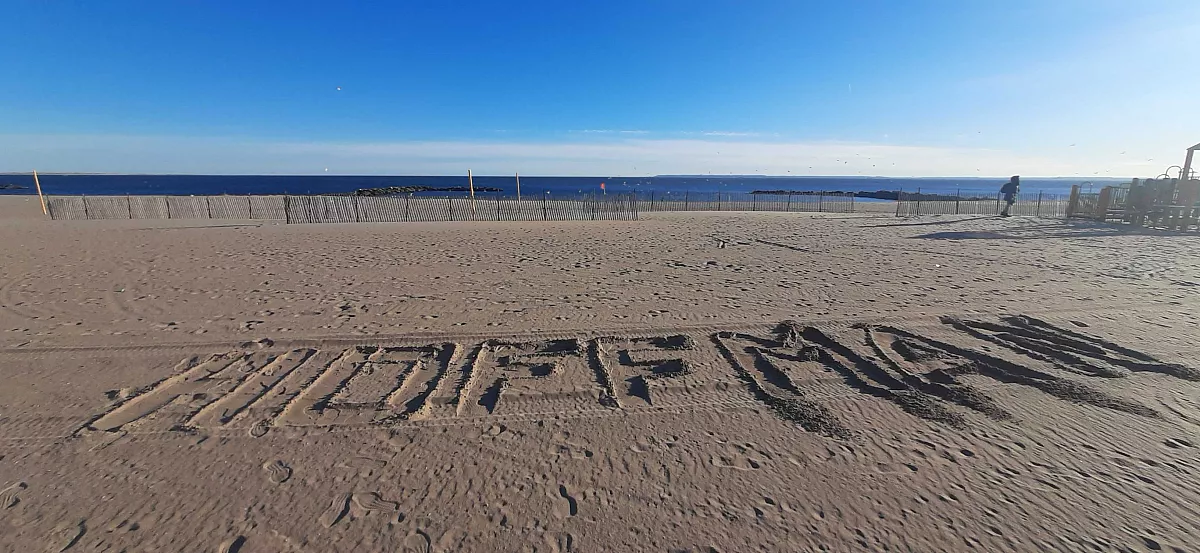 We maintain a great family/work balance.
David, the perfect balance between family and work life
Team: Development
Balancing family and work
David starts the day by playing with his daughter Eleanor, then takes her to daycare and begins his work day. Then he can take time to cook with her.
The benefits of teleworking
Teleworking saves time and money. David, who lives in St-Jean sur Richelieu, does not have to travel to the Montreal office. This gives him more time to spend with Eleanor.
Working from home also helps him focus and become more efficient in both his professional and domestic tasks.
Team spirit
When David is in need of social interaction, he calls his colleagues or goes to the office. He also enjoys the transition between work and family life when he commutes, which is non-existent when he works at home. It's all about balance!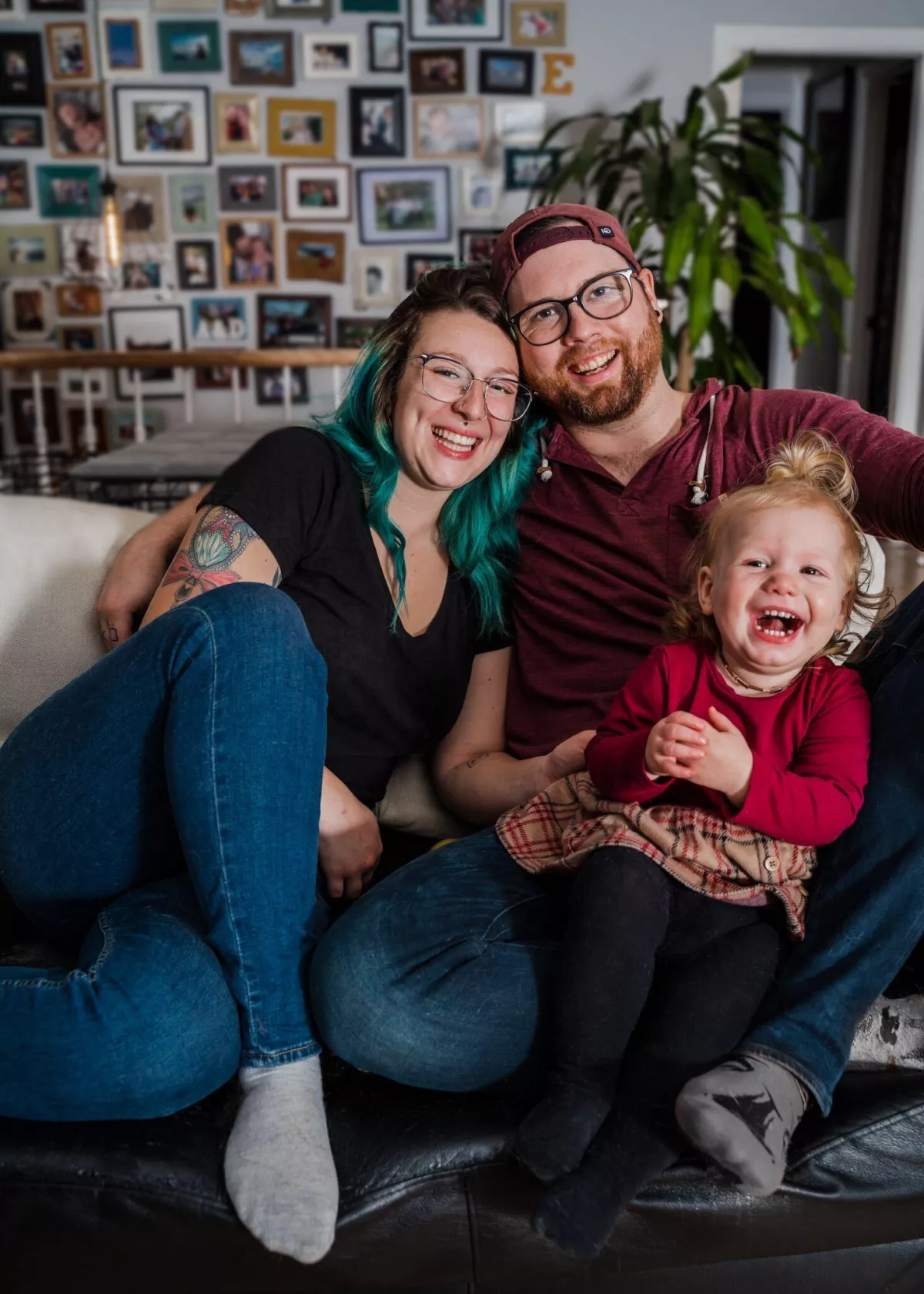 Pat, super dad

Team : Design
Managing his time well
Pat separates family life and work by turning off notifications after a certain time in the evening. This is especially important when only stairs separate the work space from the rest of the house!
Also, living (and therefore working) 5 minutes from his son's school saves time and allows him to get more done in the morning.
Working from home, what a pleasure
Teleworking allows Pat, a single parent, to be closer to his son.
No more time wasted in public transport and stressed mornings. He can also cook during the week, which gives him more free time to spend with his son on weekends. All of this has a positive impact on his health, and he even has time to play sports with the "daddy gang" in his neighborhood.
A teleworking budget
The Hoffman Agency allocates an equipment budget for its teleworkers. As a VP of Design, Pat is even better equipped than at the office, with a closed room where he can concentrate and write on the walls (on chalkboards, mind you!)


The Covid-19 pandemic has revolutionized the professional world. Now, workers value geographic and time flexibility, as well as work-life balance.
The Hoffman Agency has long understood this by allowing its employees to work where they want, when they want, to give free rein to their passion and spend more time with their families.
A flexibility that benefits everyone: Top motivation = boosted productivity!